Return to Pearson Info . . . | 32 Custom | 32 | 323
Brochure
1978-81 P31 - Same boat with different stern and fractional rig
Highly modified P32 (photos and Ocean Navigator article)

---
Designer    Shaw   Main Area     208   Hull Speed   6.70
Model #       62   For Tri       266   SA/D         17.0
First Year  1979   I            40.9   D/L           269
Last Year   1982   J            13.0   BR            40%
LOA         31.7   P            35.4   L/B          3.00
LWL         25.0   E            11.8   LWL /B       2.36
Beam        10.6   Eng          A4/D   OR            21%
Disp       9,400   Fuel           19   CSF          2.01
Draft        5.5   Water          38   MCR          23.1
Sail Area    474   Mast Height  44.6   M/F          0.78
Ballast    3,800   # Built       113   PHRF          165
Info on Design Ratios
---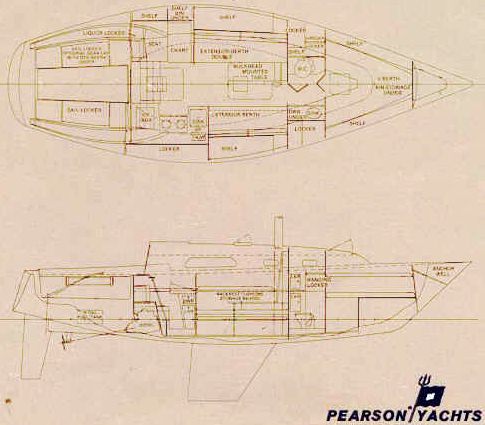 ---
1979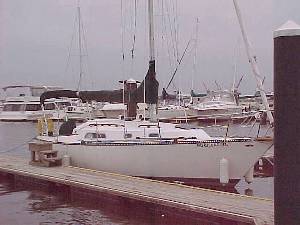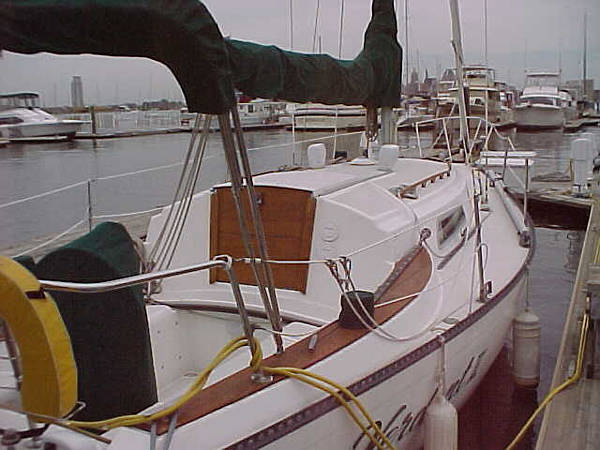 ---
1979 - Note optional quarter berth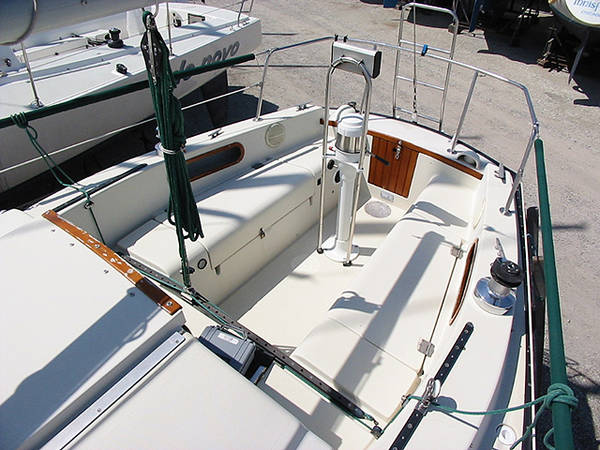 ---
Another photo of the very rare quaterberth option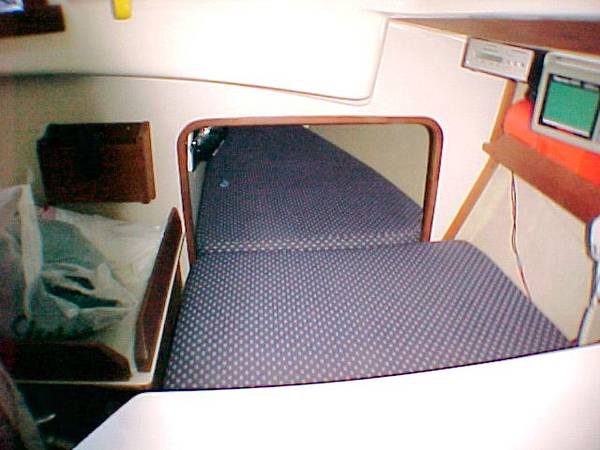 ---
1980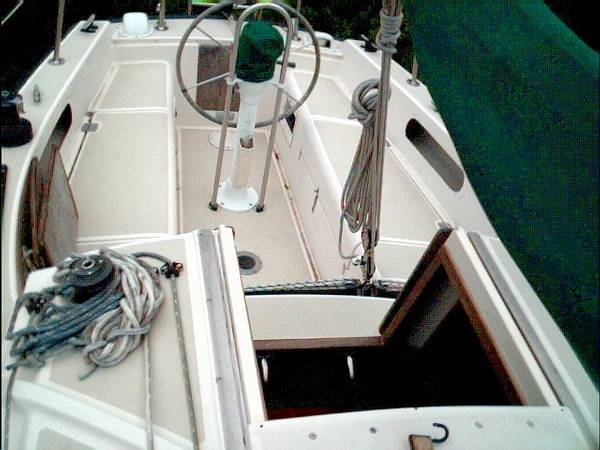 ---
1981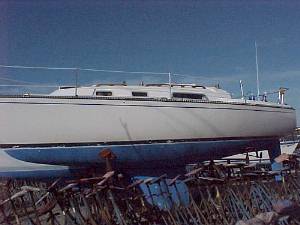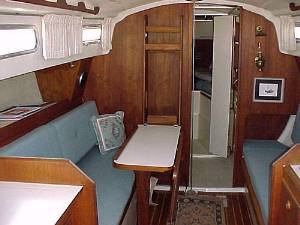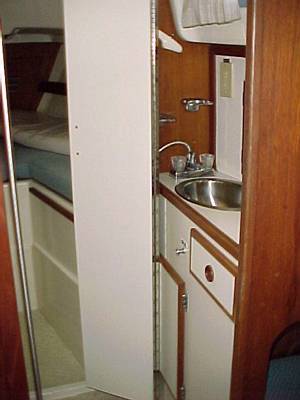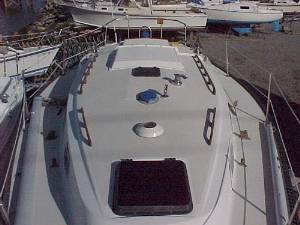 ---
1981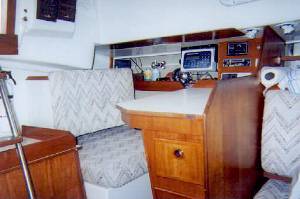 ---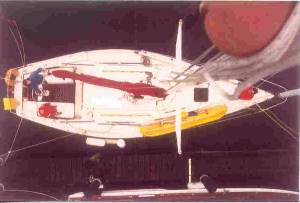 ---
Cockpit Variations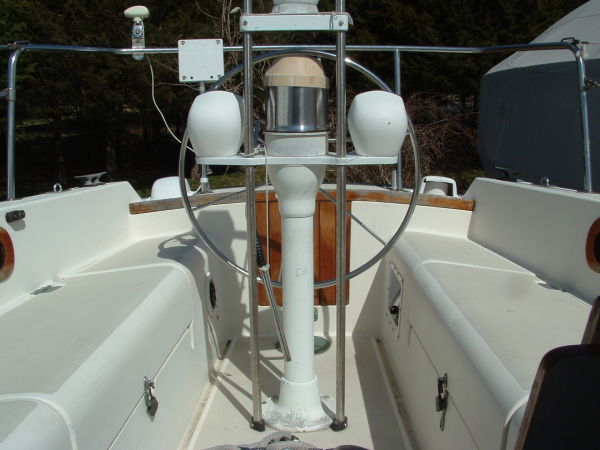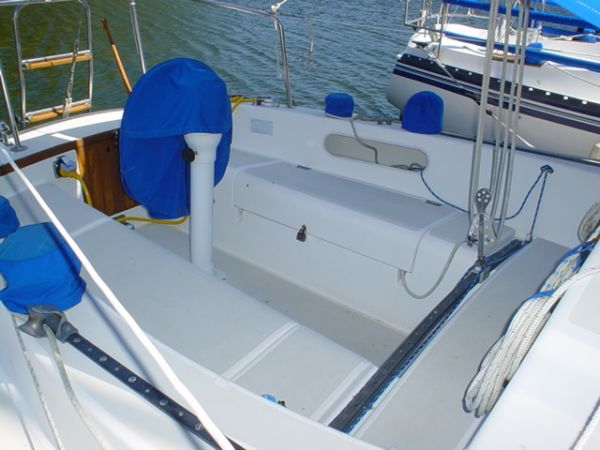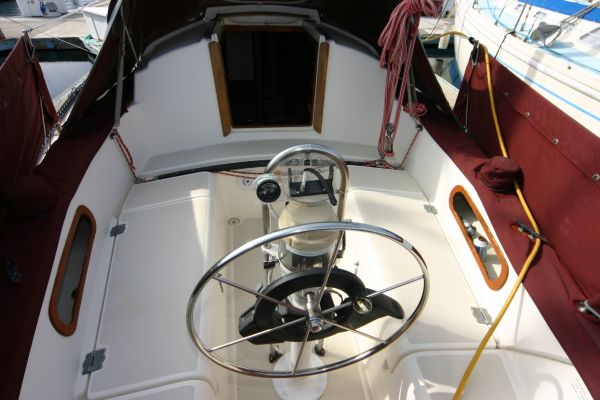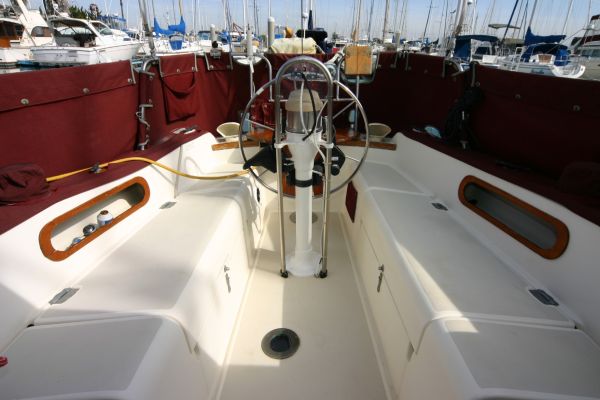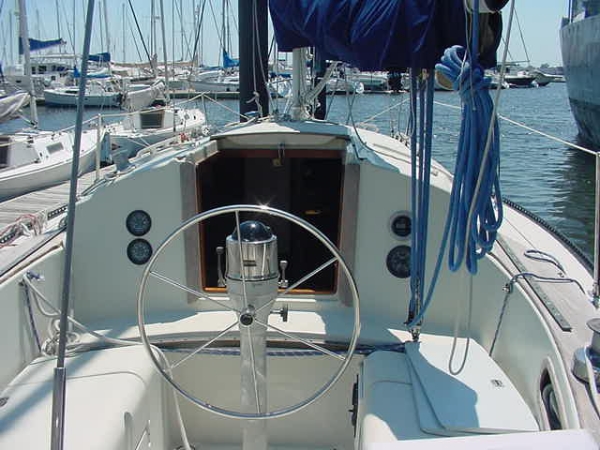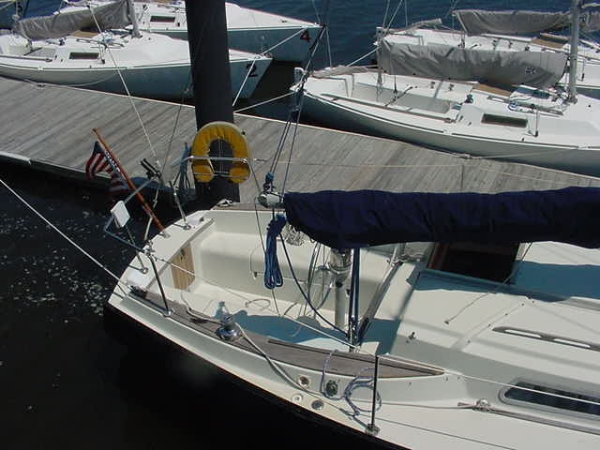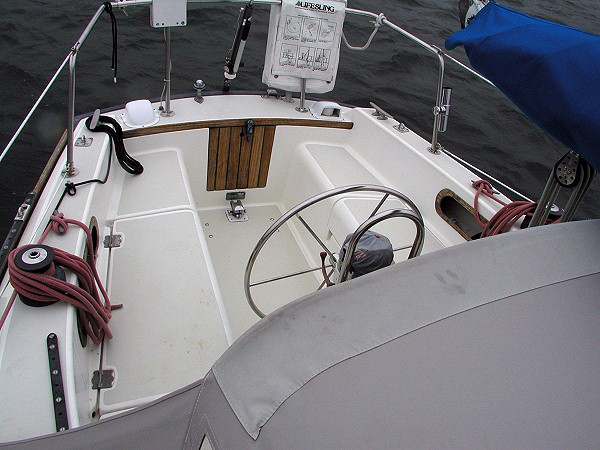 ---
Bill Shaw's Letter About the Pearson 32
More and more, I'm convinced that cruising boats should be performance oriented…or maybe I should say performance boats should be cruising oriented. No matter how you put it, the Pearson 32 is an honest, dual purpose boat that can switch gears from cruising to racing, from warning gun to the start.
In designing the 32, I struck balance. Not a compromise, because that implies we give up something. In the case of the 32 that balance shows up in her exceptional cruising accommodations, anchor well, large cockpit, uncluttered deck and clean lines. From a racing point of view it shows up in her modern underbody, rig, rating and response. Sort of like putting the appointments of a luxury sedan on a sports car chassis. You get comfort plus performance and handling. The long and short of it is, that's exactly what we achieved. The 32 balances beautifully, has a magnificent touch, and responds effortlessly on all points of sail, while providing all the comforts of home.
If your sailing pleasure combines the excitement of club-level racing with relaxation of cruising with family and friends, the 32 is right for you. Come Sail With Us…
Sincerely,
Bill Shaw
---